Club History
The Nightcliff Cricket Club was formed in 1968 from the old Commonwealth Department of Works Cricket Club and was a foundation affiliate club of the Nightcliff Sports Club the following year.
NCC has developed from a one-side club to a fully fledged competitor in Territory Cricket. NCC consists of five senior grades and four junior grades (with eight junior sides) as well as well-attended seasons of Woolworths Blast (formerly In2Cricket) clinics run by NCC from May each year for 5 to 8 year-old players.
This increase in size has also seen an increase in success at NCC. The NCC routinely has a number of Senior and Junior sides competing in the finals with regular premierships as the pinnacle of success. NCC has won three A-grade premierships and a large number of other Senior and Junior premierships. Our A-Grade side won the 'Triple Crown' in 2010 (including the OD Final and the McDonalds Twenty-20 Final) and we claimed the Senior Club Championship in 2018.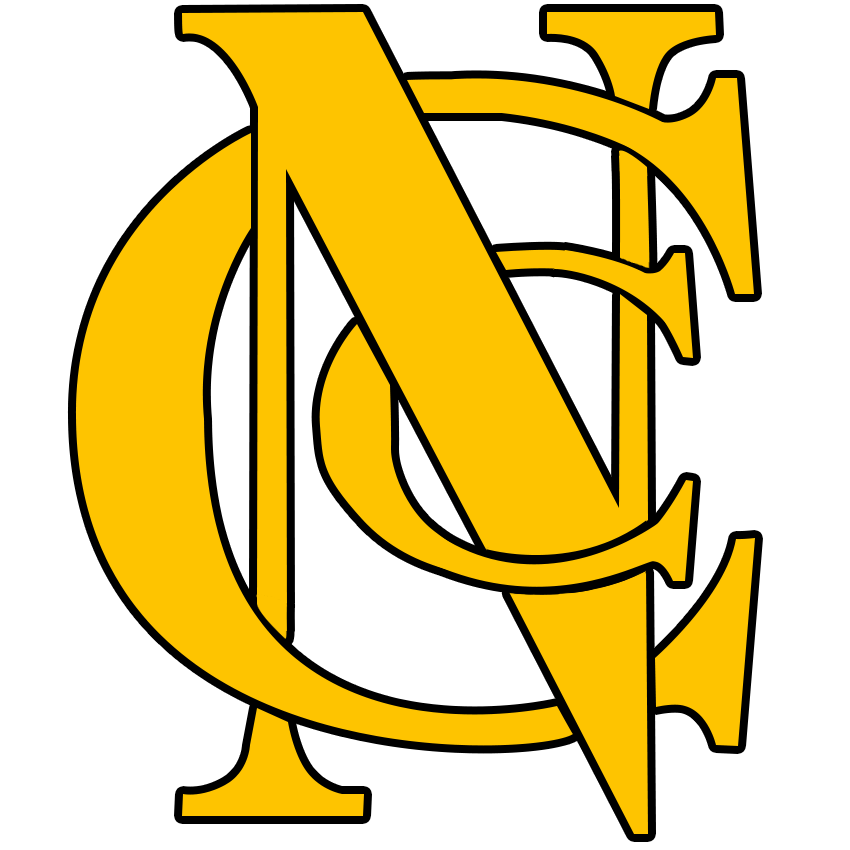 Over the years NCC has been proud to count players of national standing on its list. These include Australian Test Cricketers Peter Sleep and Rick Darling as well as first class players such as Peter Gonella (WA), Paul Hutchinson and Brett Swain (SA) and home grown Mark Hatton (Tasmania & ACT). Mark Hatton has played cricket for Nightcliff for several seasons with distinction and was part of the 1996 and 2010 A-Grade Premiership teams as well as the 2011 B-Grade Flag-winning side. In the 2011/12 Sheffield Shield season, home-grown Tiger Ryan James, who started with the Nightcliff Tigers back in In2Cricket (then Milo Have-a-Go), gained selection for Western Australia against New South Wales for a Sheffield Shield game. In 2011 Doug Bracewell, who played for Nightcliff in the 2010 DDCA Cricket season gained Test selection for New Zealand. Doug starred in New Zealand's stirring victory against Australia in Hobart in late 2011.
As well as these players, NCC is proud of the large number of Territory representatives selected from both its Senior and Junior ranks. NCC also has a large number of leading and award-winning players in Territory cricket.
Club Premierships
NCC has continued to have success on the field across all grades, Juniors and Seniors.
1979 C
1981 C
1982 A, B U12
1984 C, D, U14
1985 B
1986 U14
1988 U16
1990 U12, U16
1991 C, U16
1994 U17
1996 A, U17, U13
1997 U13
2002 E
2003 E
2004 E
2005 C
2007 D
2008 A (T20), U15 Red
2009 U13 Red, U13 Black 2010 A (T20, Cas Cup, VB Gold Cup), D, U13 Blue
2011 B, E, U13, U11
2012 U17
2013 U15
2015 U15
2017 U15 Blue
2018 E , U18
2020 U15 Blue, U15 Red
2021 B, U18
2022 A (T20), C1
2023 A (One Day), B (One Day)
Club Office Bearers
Year
2023
2022
2021
2020
2019
2018
2017
2016
2015
2014
2013
2012
2011
2010
2009
2008
2007
2006
2005
2004
2003
2002
2001
President
Murali Varatharajan
Murali Varatharajan
Brad Hatton
Brad Hatton
Lachlan Baird
Lachlan Baird
Graham Tribe
Graham Tribe
Brad Hatton
John Tate
Michael Pearson
Anthony Snell
Anthony Snell
Alex Krepapas
Alex Krepapas
Alex Krepapas
Brad Hatton
Brad Hatton
Brad Hatton
Brent Campbell
Brent Campbell
Jason Hatton
Jason Hatton
Vice President
Shannon Smith
Shannon Smith
Coen McKinnon
Coen McKinnon
Keo Goodall
John Tate
John Tate
Jason Bremner
Jason Bremner
Brad Hatton
Jason Bremner
Jason Bremner
Jason Bremner
Jason Bremner
Mark Hatton
-
-
Peter Puig
-
Michael Pearson
Michael Pearson
Brad Hatton
-
Treasurer
Graham Tribe
Graham Tribe
Graham Tribe
Graham Tribe
Michael Kalidonis
Michael Kalidonis
Aaron Griffin
Aaron Griffin
Graham Tribe
Graham Tribe
John Tate
Geordie Ferguson
Geordie Ferguson
Sam Gibson
Brion Foley
Brion Foley
Brion Foley
Jacqueline Nichols
Des Wilde
Chris McCorey
Glen Humphrey
Glen Humphrey
Glen Humphrey
Secretary
Andrew Innes
Andrew Innes
Andrew Innes
Andrew Innes
Graham Tribe
Aaron Griffin
Lachlan Baird
Sean Pardy
Aaron Griffin
Colin Ralph
Graham Tribe
Graham Tribe
Alex Tate
Anthony Snell
Anthony Snell
Anthony Snell
Wayne Partridge
Helen Smith
Helen Smith
Michael Cuppitt
John Tate
John Tate
John Tate
Public Officer
Graham Tribe
Graham Tribe
Graham Tribe
Graham Tribe
Graham Tribe
Graham Tribe
Graham Tribe
Graham Tribe
Graham Tribe
Graham Tribe
Graham Tribe
Graham Tribe
Alex Tate
Anthony Snell
Anthony Snell
Anthony Snell
Brion Foley
Tim Pigot
Brion Foley
Owen Buckley
Trevor Williams
Trevor Williams
Trevor Williams