Life Members
Life membership at any club is one of the highest honours that can be bestowed on a club member. Nightcliff Cricket Club award life membership to individuals that have served the cricket club in an off the field capacity for a number of years.

All our life members have contributed to the success of the cricket club over the course of its existence. We must continue to acknowledge members presented with the honour of life membership, and acknowledge the commitment that they have made to the success of the club.

We are proud to have a distinguished list of members associated with the Nightcliff Cricket Club. A full list of our life members are;.
Harry Currington
Howard Wilson
Bev Wilson
Lyn Byrnes
Peter Byrnes
Geogh Helyar
Greg Saphin
Peter Carroll
Barry Luchich
Vic Feldman
Glenn (Slim) Currington
Chris Wicks
Chris Nicholls
Greg Aldam
Jason Hatton
Brent Campbell
John Tate
Ben Mitchell
Brad Hatton
Graham Tribe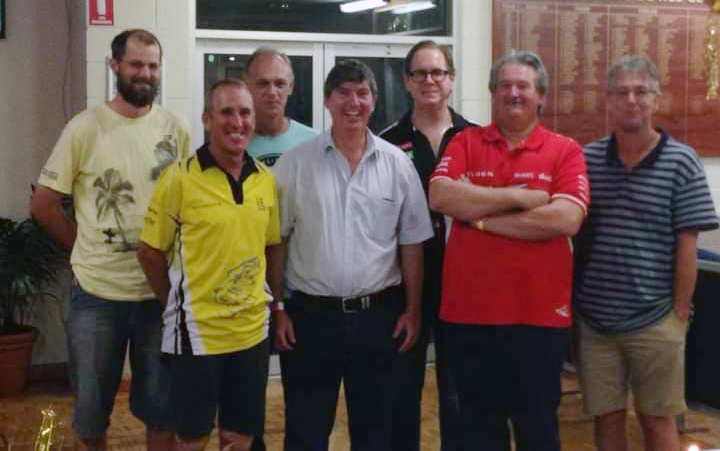 Back: Ben Mitchell, Jason Hatton, Chris Wicks
Front: John Tate, Chris Nicholls, Glenn Currington, Brent Campbell