🎅🎄🎁 Still looking for Christmas presents ?🎅🎄🎁
Starting to plan for Christmas and more importantly boxing day lunch?♨️🥩🥓
Our sponsors have a wide range of sporting gear and some of the best meat in town.  Make sure you support who supports us this Christmas.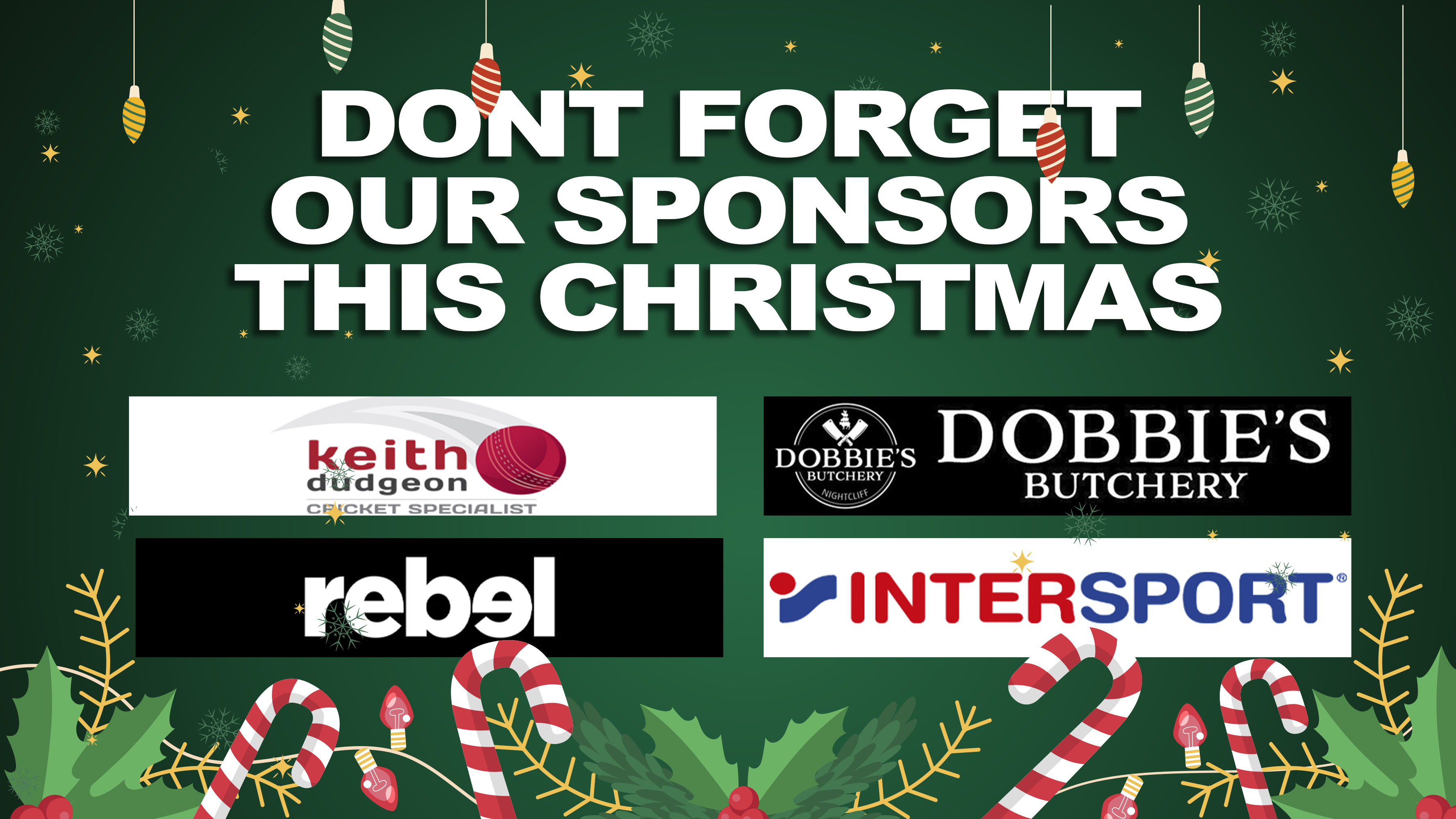 The Nightcliff Cricket Club is a vibrant and thriving community cricket club, with over 150 members of all ages and abilities. We are passionate about providing a fun and inclusive environment for people of all backgrounds to enjoy the game of cricket.
Sponsorship is essential to the success of our club, and we are currently looking for new sponsors to help us continue to provide the best possible experience for our members.
There are a variety of sponsorship opportunities available, to suit all budgets and needs.
Some of the benefits in sponsoring NCC include;
🟡 Reach a new and engaged audience: We have a strong social media presence and a large and loyal supporter base.
⚫️ Promote your brand: Your logo and branding will be displayed on our website, social media, and club events.
🟡Support your local community: We are a not-for-profit organisation, and all sponsorship revenue goes directly towards supporting our club and its members.
If you are interested in finding out more information, please reach out to the club president (Murali Varatharajan) at president@nightcliffcc.org.au.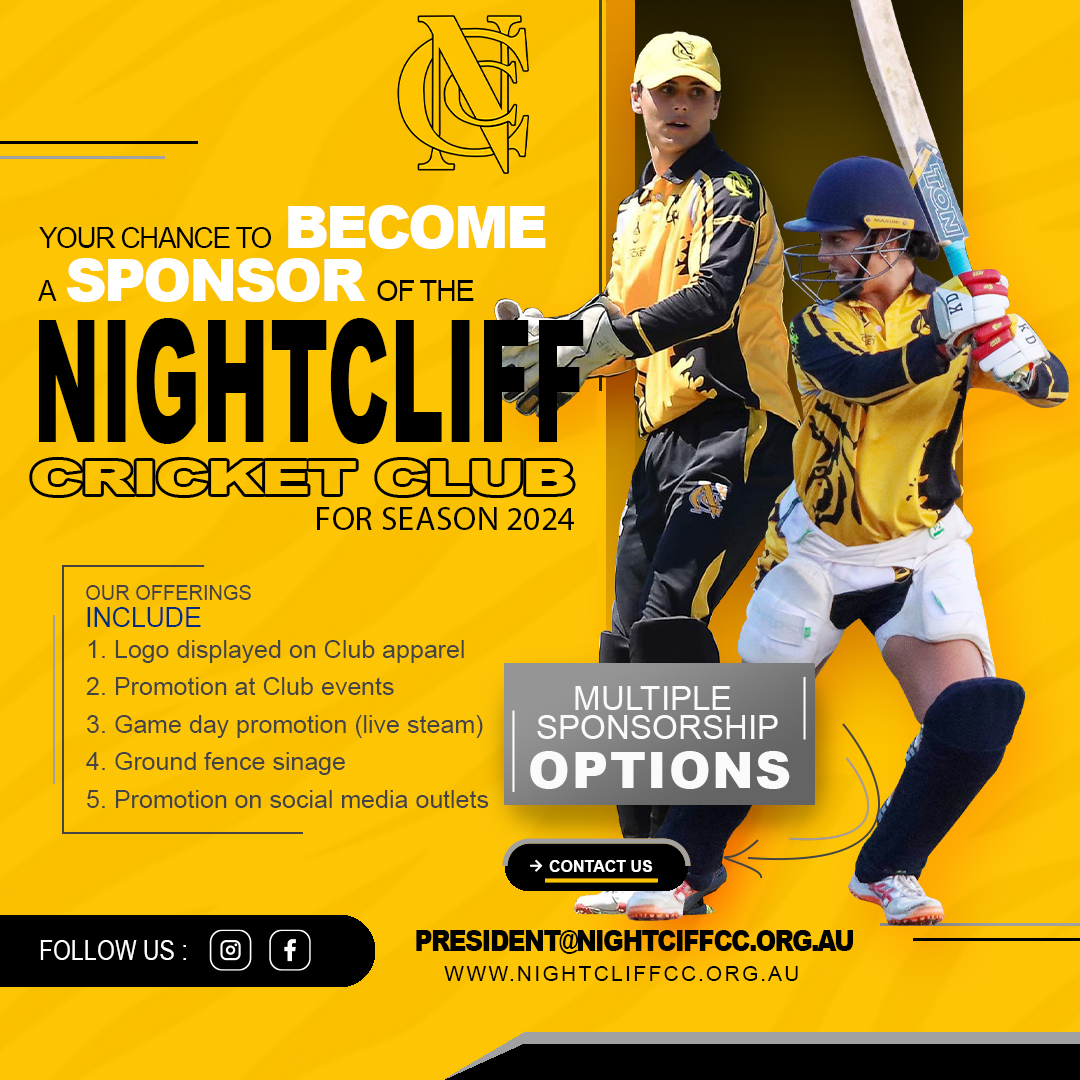 The Toyota good for cricket Raffle is back!
There are $241,776 worth of goodies up for grabs for just $5 a ticket! 37 different prizes , including the chance to win 3 x Toyota's for 1st/2nd/3rd place, coaching clinics with Australian players, signed shirts, bats etc.
Most importantly, 100% of the proceeds go back to to us✅✅✅
This year, we are setting a target of $6000. All proceeds will go towards upgrading our cricket nets and the surrounding areas. This is all part of our continued commitment to ensure that NCC players have the best facilities available to succeed both on and off the field.
To purchase your tickets, search for Nightcliff Cricket Club at the Toyota Good for Cricket website or go to the following link
🌐 https://toyotagoodforcricket.raffletix.com.au/nightcliffcc
Draw will take place at 12pm (AEDT) on 26 February 2024 at 12pm (AEDT) on 4 March 2024 at at Plexus Services (ABN 26 151 501 898), 411 Collins St, Melbourne, VIC, 3000. The holder of the winning ticket does not need to be present. The winner will be notified by telephone and email (if provided).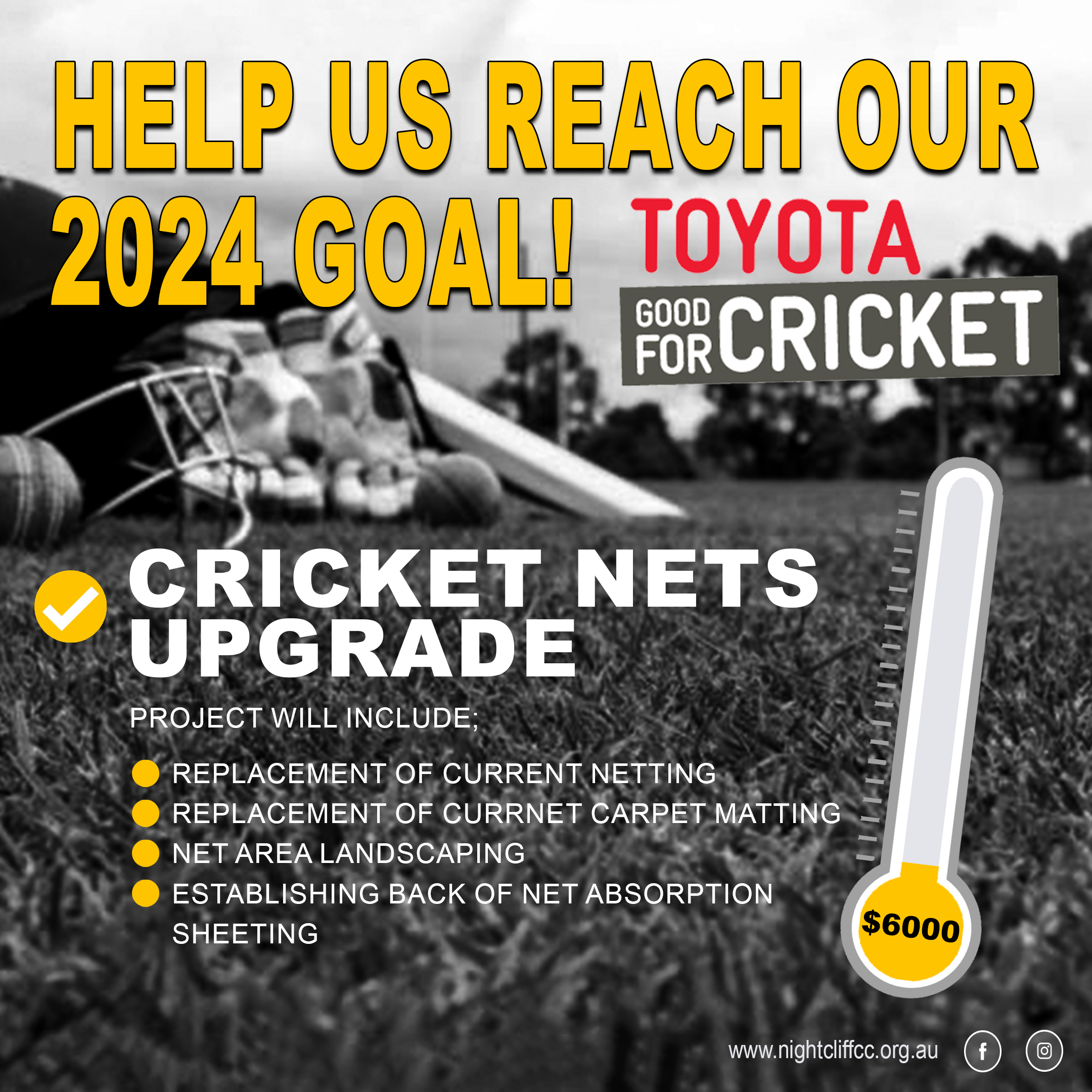 Our Sponsors