The Annual General Meeting of the Nightcliff Cricket Club Inc will be held at the Nightcliff Oval Canteen on Thursday 21st September 2023 at 6pm.
The order of business for the annual general meeting is as follows:
The consideration of the accounts and reports of the Committee;
The election of new committee members;
Appointment of the financial auditor for the 2023/2024 financial year; and
Any other business requiring consideration.
The audited statement of accounts of the Nightcliff Cricket Club Inc will be available for inspection by members from 6 September 2023 by contacting Murali Varatharajan on 0418 685162, president@nightcliffcc.org.au or Andrew Innes on 0449 885951, secretary@nightcliffcc.org.au.
All members of the Club, including junior parents, are strongly urged to consider volunteering for a position on the Committee. The Committee needs a level of refreshment each year with new members coming on board to offer a diverse viewpoint on how the club should be run. The Club needs a strong committee to thrive and grow. Nominations to Andrew Innes at secretary@nightcliffcc.org.au.
We will also be looking for nominations on a number of non-committee / volunteer roles covering various club activities.  More information can be sourced from Murali.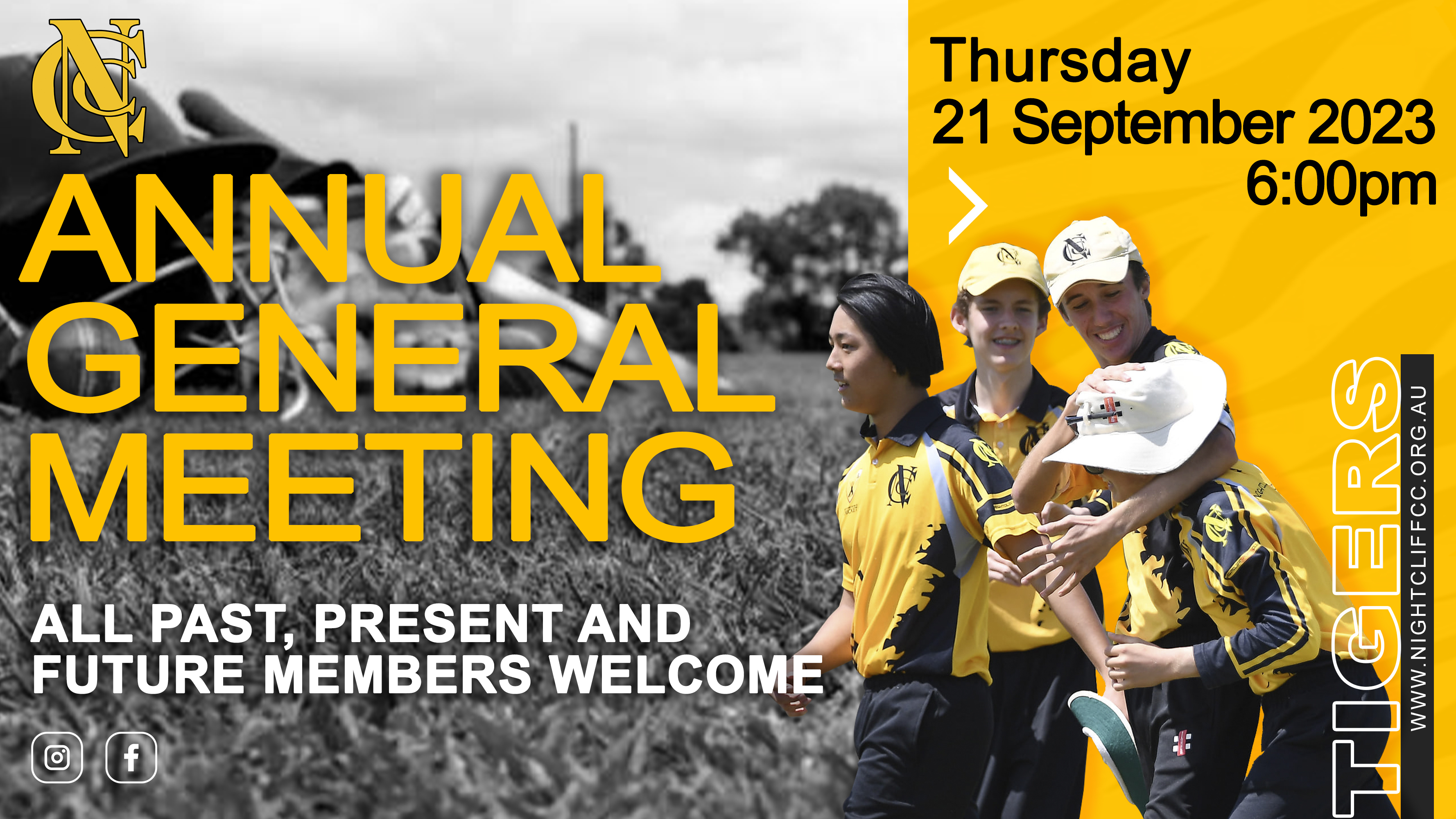 NCC Presentation Night is scheduled for September 16th  -  mark it down in your calendars if you have not already tigers... 
More specific details will come out in the next couple days.  
We are also looking for anyone who is able to help organise the finer details of the night and or on the night itself. If you can, please reach out to Murali Varatharajan 📨 president@nightcliffcc.org.au.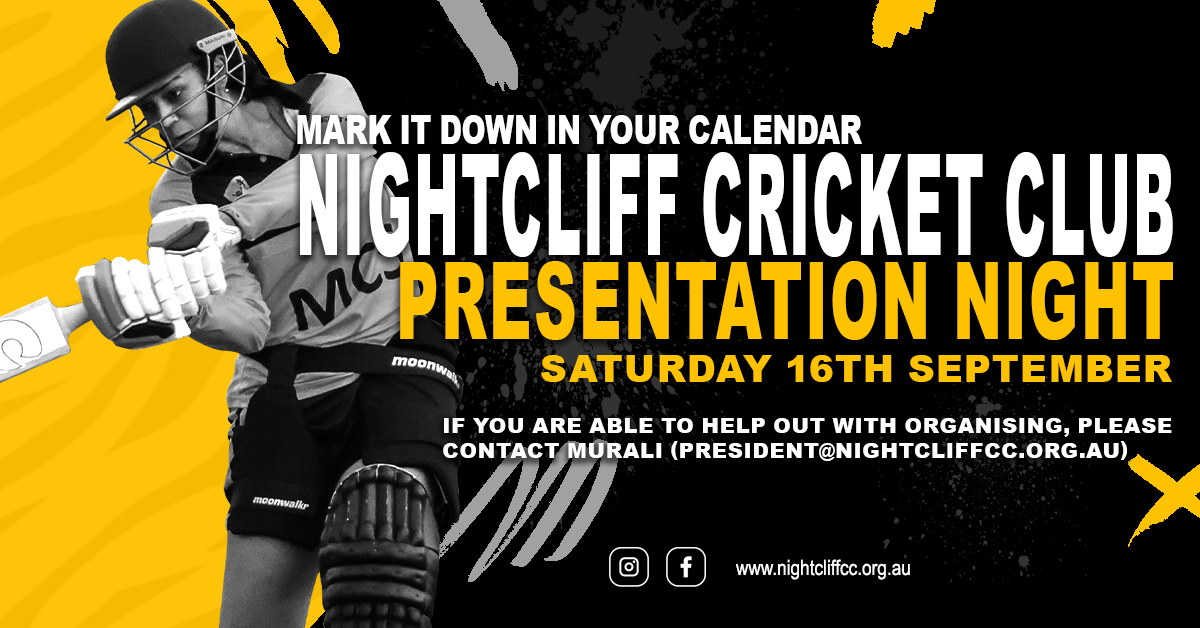 Let's get quizzical Tigers!
NCC would like to invite all players, family and friends to our Annual Trivia Night. That's right peoples, it is back.  Will this also mean the return of Dumbo and Co?? Only time will tell......
Details;
📅 Saturday 5th August,  7pm (plenty of notice)
📌 Nightcliff Sports Club
🎟️ https://brushfire.com/nightcliffcc/ncctrivianight
🍴Bistro will be open to purchase meals.
So, come along for a night of fun, laughs and contribute to some fundraising for our beloved club! Loads of prizes to be won and some fantastic items up for grabs at our silent auction.
Contact Katie Golding to organise your own table or for any additional information;
✉️ womenscordinator@nightcliffcc.org.au
📞 0411379386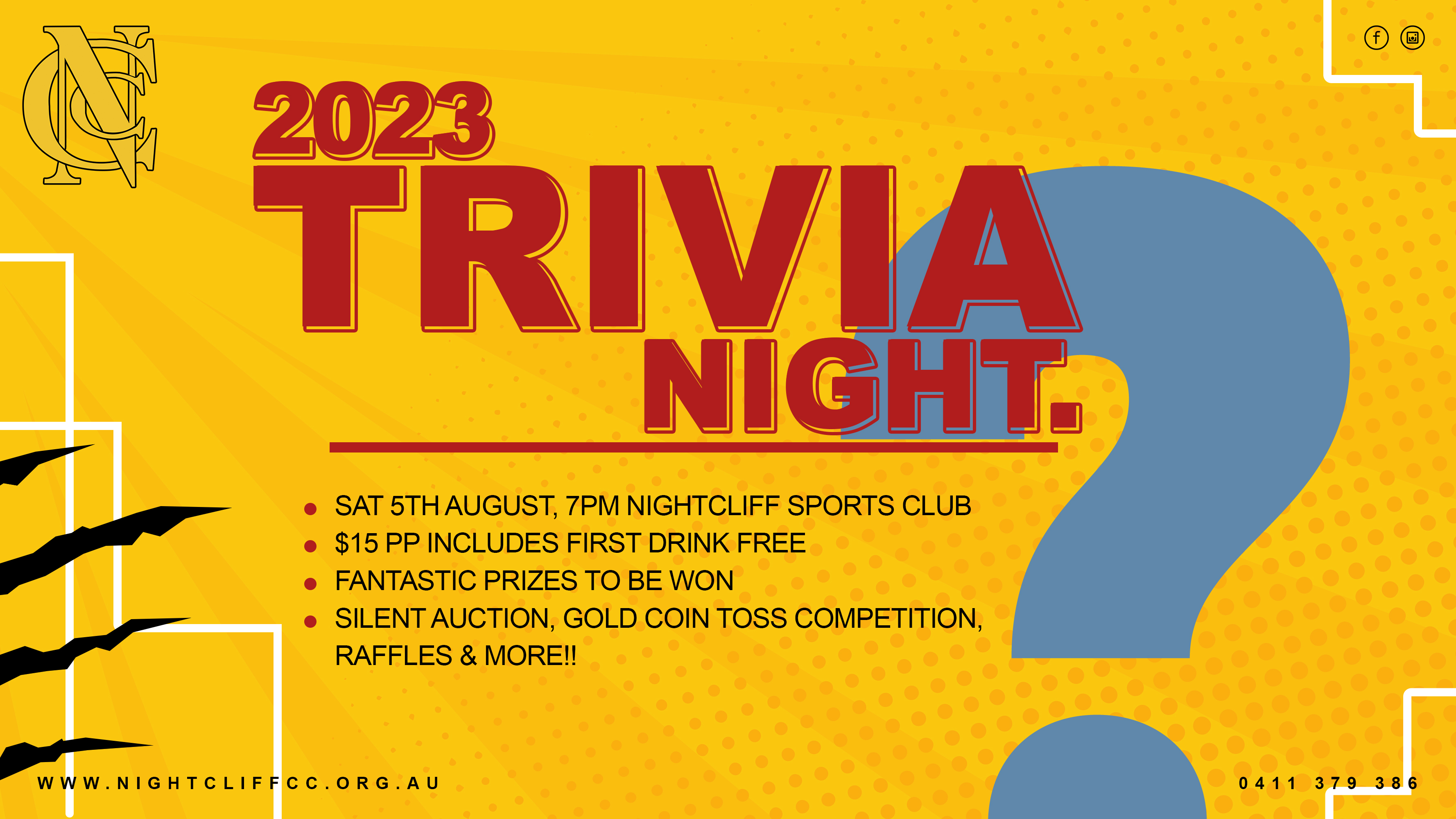 Our Sponsors